Maxx Tooling
MX-CNCGCM


PREMIUM SYSTEM 3R® COMPATIBLE CHUCK 3R-610.21 3R MANUAL MACRO® COMPATIBLE
This product is currently sold out.
System 3R® 3R-610.21 Compatible MAXX Brand 3R-610.21 Manual CNC Chuck Macro compatible Macro compatible Standard 
Repetition accuracy: – within 0.002 mm
Two ground faces. Required drawbar 3R-605.2

The MAXX Version 3R 3R-610.21 has three ground faces for vertical or horizontal mounting on the machine table.


System 3R®, Macro® and EROWA® company names are trademarks™ or registered® trademarks of their respective holders. Use of them does not imply any affiliation with or endorsement by them.
SYSTEM 3R® COMPATIBLE 3R-610.21 3R MANUAL CHUCK CNC MACRO®
STAINLESS Repeatability: 0.002 mm (0.00008")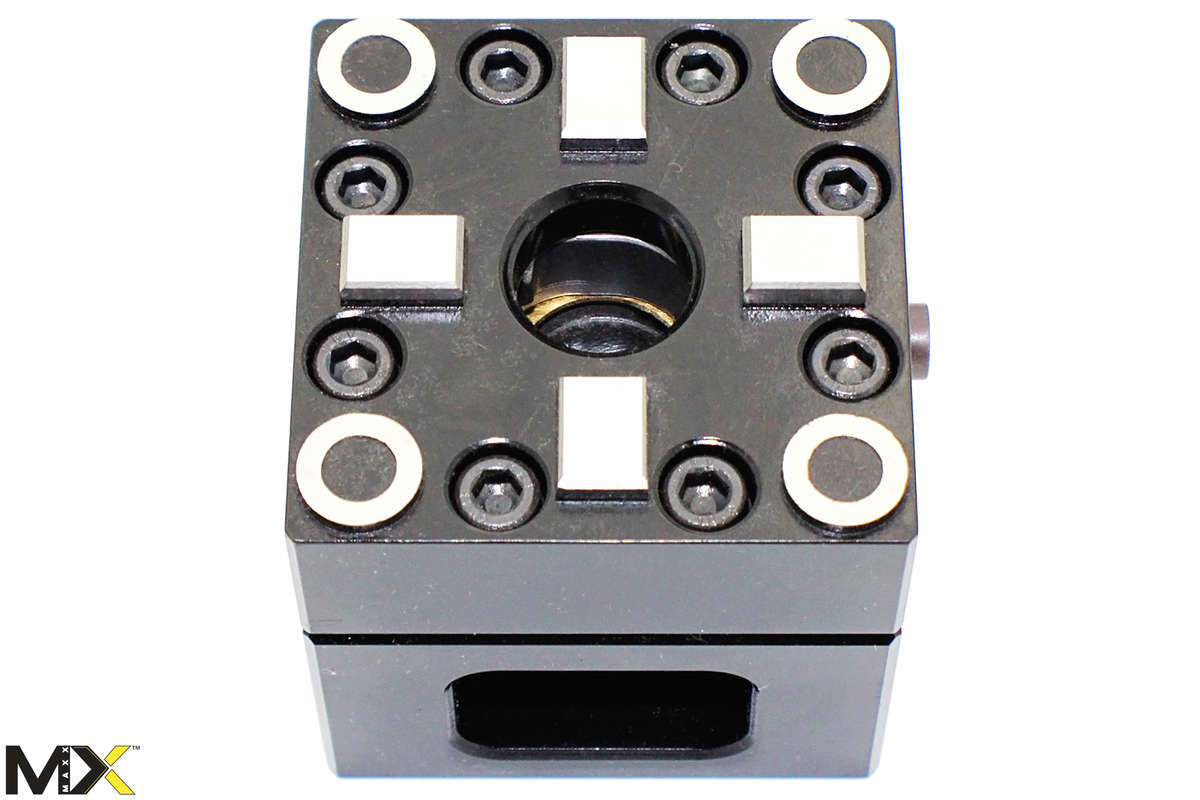 Accuracy and Repetition accuracy: within 0.002 mm (0.00008) of a inch
Full Cast Stainless Steel Precision Ground
Order Your
PREMIUM SYSTEM 3R® COMPATIBLE 3R-610.21 3R MANUAL CHUCK CNC MACRO®
30 Days Return - 1 Year Warranty on Wear items and Lifetime on Casting