Maxx Tooling
MC-1256PN


EROWA® COMPATIBLE ER-044310 D150 POWER CHUCK PNEUMATIC CHUCK
This product is currently sold out.
Premium Maxx Tooling EROWA ITS ER-044310 MAXX Brand ER-044310 D150 Power chuck Pneumatic CNC Chuck,
Version

Repeatability: 0.002 mm (0.00008") Indexing: 4x90° divisible

Extra-flat version. Height 51 mm. Larger Base plate 158 mm x 230 mm.

Material

 Nippon stainless steel, 57-60HRC

Size

 230*158*67.5mm

Operation

 With air jet, laterally.  With control unit through the two lines on the side and at the rear.
System 3R®, Macro® and EROWA® company names are trademarks™ or registered® trademarks of their respective holders. Use of them does not imply any affiliation with or endorsement by them.
Accuracy and Repeatability
POWER CHUCK Repeatability: 0.002 mm (0.00008")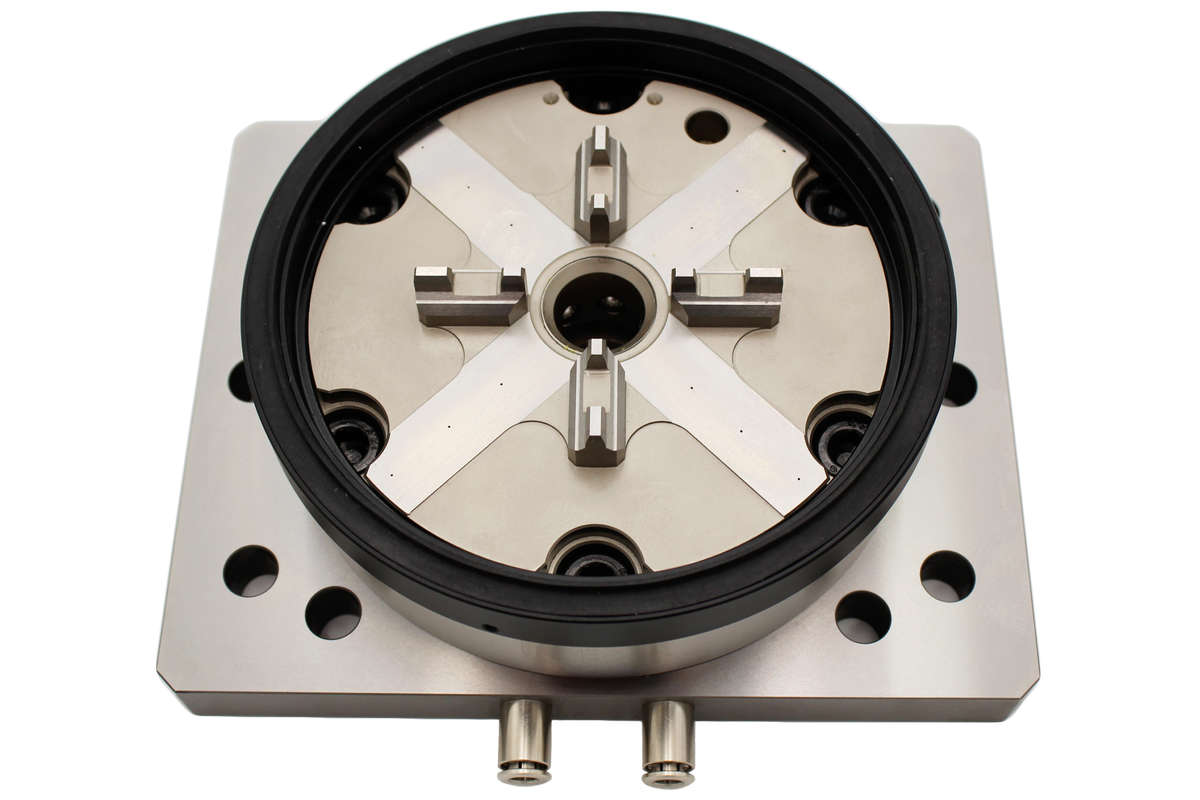 Sensitive Pneumatic MAXX Power Chuck
Positioning holes treated to ensure burr free smooth operation